ABOUT US

Established in 2002, Hurricane Laser Wash is a proud member of the North Ridgeville community. In addition to offering a wide range of car washes, Hurricane Laser Wash also provides Full-Service Car Washes, 4 Self-Serve Bays, Self-Serve Carpet Shampoo Machines, Air Fresheners, Glass Wipes, Armor All Cleaner/Protectant, and Towels.
With Hurricane Laser Wash's NEW technology, you simply drive your car into our facility and let the laser-operated, one-of-a-kind, high-pressure, 2-sided laser wash machines go to work. Our high-pressure laser wash combined with our spot-free rinse and ceramic coating will ensure your car is looking its best.
Hurricane Laser Wash has the only 8-foot-tall car wash in the area with 2-sided, oscillating arms that move around your car, getting you out in half the time.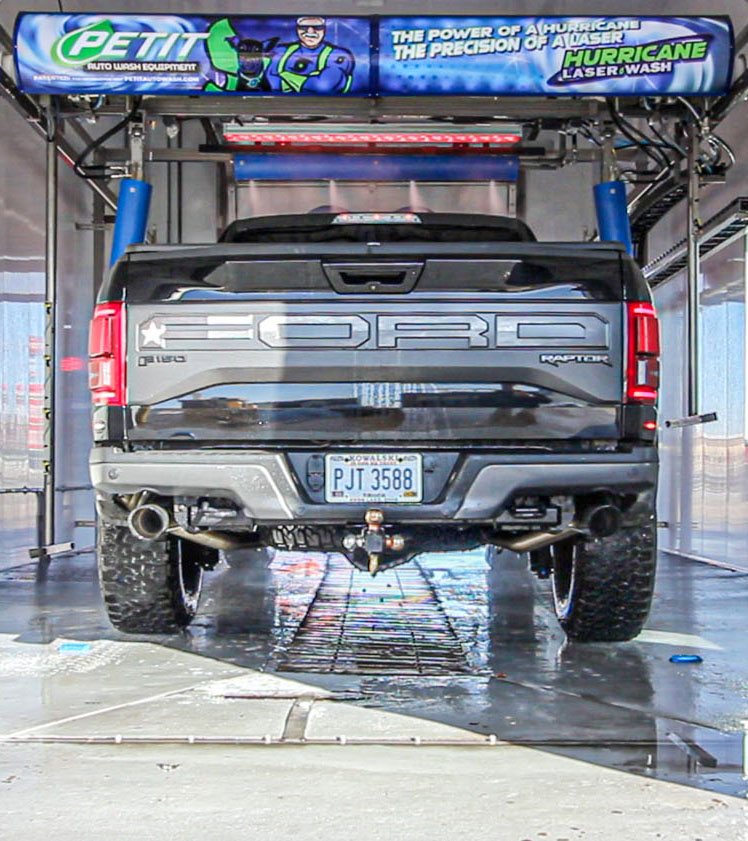 HURRICANE LASER WASH
32500 Lorain Rd, North Ridgeville, OH 44039
OPEN 24/7,
 7 DAYS A WEEK
WE ACCEPT CASH OR CREDIT
COVID-Friendly, no-touch payment system (once monthly package is set up)
Monthly Packages now available